When planning my menu this week, I was looking for something fun and creative. My fun and whimsical mood prompted this fun and simple carrot pasta dish as I am in full on birthday party planning mode.  I have a 4, soon to be 5 year old. I only have one and I love planning her birthday parties. I realize that the earlier years, 1, 2 and maybe 3 are ones that she'll never remember. But, I will. I think at that age, the parties are really for the parents anyway. I always start planning months in advance. For the past two years, she's been in preschool. So I now have other parties to compare hers to. It's intimidating. My daughter's birthday is also the first of the school year, usually the week, so I feel a lot of pressure to get things started right.
Because we live in a small-ish town, there are very few birthday party venues. One month we went to the same inflatable party venue 4 weekends in a row.I just can't do that anymore. I like to try to mix it up. Last year, I reserved a pavilion at an "off the beaten path" park and playground. It was awesome. We had a Jake and the Neverland Pirate party. It was so fun. I made a watermelon pirate ship, we dug for buried treasure and walked the plank. It was a great party. It was her first year having a pinata too. I filled the pinata with little toys and stickers. I had more than one parent thank me for not doing candy. I was very happy about that. Anyway, this year we are doing her Frozen (of course) party at Michael s Craft Store. Yep, did you know they do parties?
The lovely staff at Michael's is going to help me plan the craft activity. Then they will even be there to  help lead it. Which is great. I went up there today to get everything reserved and learned that they are having a summer party special and the fee is half off. I was jazzed! So a normally $50 booking fee was only $25! Score! The store's birthday party expert, Wendy will help me choose a craft, help me shop for the supplies, then I get 10% off my whole supply purchase. For a little extra, I can have a face painter.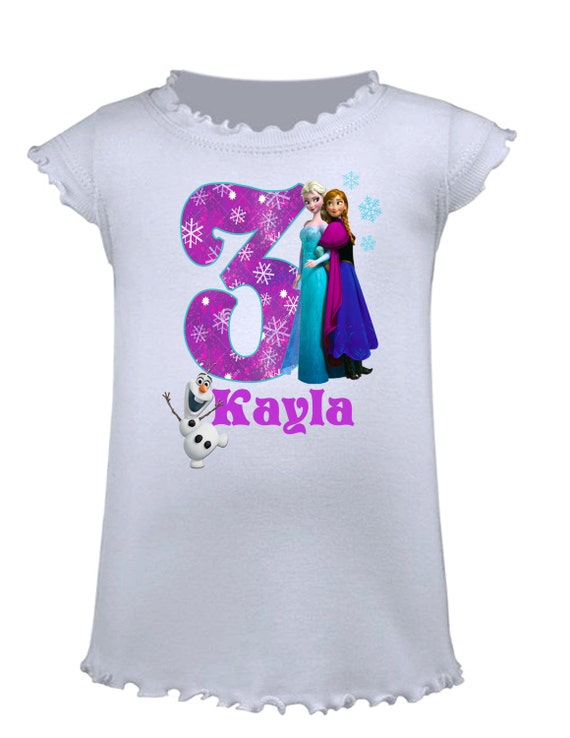 A few years ago I discovered Etsy. It's the place to go for birthday party supplies. It's a great deal and the items are so adorable. I have already ordered a t-shirt with her name and age, as well as some water bottle wrappers that say "Melted Snow." SO CUTE! I can also get banners, invitations, food labels, cupcake toppers, and more. Honestly, I'm not sure what the birthday party planning mom did before Etsy and Pinterest.
Normally, I'd make the cake myself, but we are leaving for a week long trip the day after her party, so I'm going for simplicity. So, I am ordering it from this little local cake shop. They can make just about anything I want. I'm struggling with ideas. Have any of you done a Frozen birthday cake? Any good ideas? Pinterest is overwhelming me at this point. Sheesh! (I told you, I take birthday parties very seriously!)
Enough about my birthday party obsession, back to the recipe. This carrot pasta is a great substitution for a traditional pasta. The carrot pasta itself is simply carrots, run through a spiralizer. This is the one I bought, VegiSpiral®: Vegetable Slicer & Julienne Tool. It's only $15. It was easy to use, but I did found it wasted quite a bit of the carrot. I ended up eating the "unspiralized" parts while I was making this. However, the end product was super yummy, and made for a delicious meal. Speaking of carrots – I should probably work them into the birthday menu somehow, maybe a play on Olaf the snowman's nose.
 Local Ingredient: Garlic, Thyme, and Carrots. The Garlic and Carrots were from the farmers market and the thyme was from my own herb garden. 
Carrot Pasta with Garlic Thyme Sauce
Ingredients
4 large carrots, peeled,
6 garlic cloves, minced
1 cup broth (chicken or vegetable)
4-5 thyme sprigs, leaves removed and stems discarded
Salt and Pepper, to taste
Instructions
Slice carrots into pasta using a spiralizer or similar tool. Set aside.
Add a splash of cooking oil to a saute pan over medium heat.
Once the oil is warm, add the garlic and 1/2 the thyme. Allow to gently warm and saute for about 10 minutes. Be careful not burn the garlic.
Slowly add the chicken broth and remaining thyme. Bring to a simmer.
Add the carrot "pasta"
Allow to cook until carrots are desired tenderness. Add salt and pepper to taste.
Toss to combine all ingredients and serve hot.
Garnish with fresh thyme is desired.
https://www.mycleankitchen.com/carrot-pasta-with-garlic-thyme-sauce/
2014 (c) My Clean Kitchen